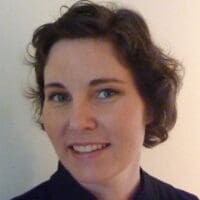 Christen Higgins Clougherty, PhD
Founder and Executive Director
Christen brings over eighteen years of experience as an educator and administrator in community organizations, K-12 public, charter and independent schools, and colleges/universities. Christen attributes her commitment to using service-learning and civic engagement to promote global citizenship to her experiences as a student at the Carolina Friends School. Her honors include recognition as a National Emerging Scholar for K-12 Service-Learning Research (2008 and 2009) by the National Service-Learning Partnership at the Academy for Educational Development. Christen received her Ph.D. in Quaker Studies from the University of Birmingham in the United Kingdom. She  completed her doctoral research on the synthesis of experiential education, service-learning, creative-process theory, and global citizenship education. Her Masters of Arts is from Savannah College of Art and Design where her thesis explored how socially conscious artist instigate social change. Christen is also a founding board member of two charter schools in Savannah, GA; Tybee Island Maritime Academy and Susie King Taylor Community School.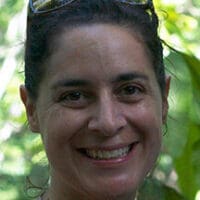 Jane V. Rago, PhD
President

Director of Gender & Women's Studies
Assistant Professor, Languages, Literature, and Philosophy
Armstrong Atlantic State University
Savannah, Georgia
Jane's research focuses on ruin theory, national identity, material culture, and globalization. Jane has worked with the Nobis Project since 2012.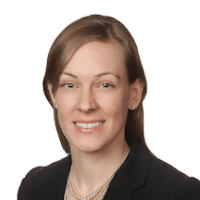 Molly Askin, MIPA, JD
Attorney
Molly holds a J.D. from Cornell University Law School with a specialization in Public Law. She also holds a Master of International Public Affairs from the La Follette School of Public Affairs at the University of Wisconsin-Madison, where she specialized in Transatlantic Relations and Policy Analysis. Ms. Askin also studied EU and comparative law at the Université Paris 1 Panthéon-Sorbonne.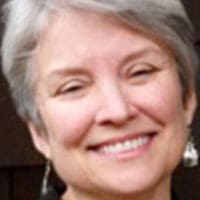 Emily Chamberlain, MA
Independent Consultant
Emily brings over 20 years of experience as a professional educator in both public and private schools.  As a teacher of literature and writing at Carolina Friends School for much of her career, she was deeply influenced by the tenets of Quaker education and discovered within that philosophical framework her truest sense of calling and vocation.  She is drawn to the work of the Nobis Project out of that same sense of inner alignment.  Emily is a Courage & Renewal Facilitator prepared by the Center.  She holds a M.A. in Literature from Middlebury College's Bread Loaf School of English and is happy to call the Pacific Northwest home.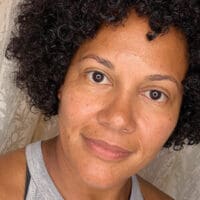 Heather DuCloux
Humanities Lecturer at Savannah State University

Heather's former careers include YMCA Executive Director and U.S. Army broadcast journalist.  As a YMCA Executive Director she represented the organization as a community liaison and chief fundraiser.   Heather was a board member on the Milwaukee-based social justice journal Rethinking Schools.  She has a Bachelor's Degree in German Studies from the College of William and Mary and a Masters Degree in Business from Cardinal Stritch University. As an agent of social responsibility, she believes it is her duty to build connections and establish community relationships between organizations and stakeholders in order to expand the capacity for justice and equity.  As a Nobis Project board member she aims to increase the breadth and influence of the organization through fund and board development.  As a Nobis World alumna, she has experienced socially responsible service learning.  It is her goal to witness more educators and education advocates share in this global learning experience.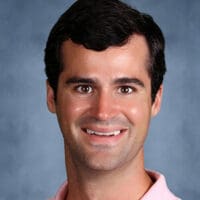 Will Nisbet, MS Ed
Administrator, The Hill School
Will brings ten years teaching experience in K-8 and K-12 schools, including international travel and outdoor education with students. His passion for experience-based learning stems from his own extensive travel and connecting with students and educators outside of the classroom. Will earned his masters degree in Teaching, Learning, and Curriculum from the University of Pennsylvania and wrote his thesis on racial identity development within youths. He continues to pursue opportunities for professional development that examine global responsibility and citizenship. 
Lawrence Neil Bailis, Ph.D.
Associate Professor and Director
Eli J. Segal Citizen Leadership Program
Heller School for Social Policy and Management
Brandeis University
Waltham, Massachusetts
Lise Charlier
Academic Dean – Spanish Teacher
Severn School
Severna Park, Maryland
Kisha Clark
Attorney-Advocate
Atlanta, Georgia
Donna DelMonte
Middle School Science Teacher
Coastal Middle School
Savannah, Georgia
Annie Dwyer
Dance Specialist
Carolina Friends School
Durham, North Carolina
Emily Gereffi
U.S. Government Employee
San Salvador, El Salvador
Angela Grosse
Secondary School English Teacher
Beach High School
Savannah, Georgia
Maureen Higgins
Retired Elementary School Principal
Brick, New Jersey
Sean Higgins
Lead Interpretation and Education Specialist
North Carolina Division of Parks and Recreation
Raleigh North Carolina
Gary Homana, Ph.D.
Assistant Professor
Department of Elementary Education Towson University
Towson, Maryland
Jamie Hysjulien, Ph.D.
Language Arts and Social Studies Teacher
Carolina Friends School
Durham, North Carolina
Jane LaMarra
Former Assistant Superintendent for Curriculum & Instruction
Moorestown Township Public Schools
Moorestown, New Jersey
Charlie Layman
Elementary School Teacher
Carolina Friends School
Durham, North Carolina
Amanda Parks, MD
Infectious Disease Physician
Bluffton, South Carolina
Evian Patterson
Project Manager
AECOM International Development
Washington, D.C.

Robert Shumer, Ph.D.
Community Faculty
University of Minnesota
Minneapolis, Minnesota