Nobis Project immerses educators and student groups within communities in order to explore the under-told stories of the local history, culture, people and environment. By bringing stories and cultures alive, and by uncovering uncomfortable realities, we aim to teach youth the power of solidarity.
Student Group Field Study
Student Group Field Study
Nobis Project Field Studies are opportunities for school groups to travel domestically to cultures different from their own. The goal of the program is to expand students' knowledge, experiences and global awareness by:
Reflecting on and challenge preconceived notions
Hearing stories and historical accounts from the origin community
Examining our shared fate and social responsibility to one another
Learning from our host community what is required to create a more just, sustainable, and equitable world
As part of these group excursions, participants are immersed in another culture, engage in service-learning with a local organization, participate in critical reflection, and plan a way to share their learning.
Savannah, GA
Power of Black Land:
A Gullah-Geechee Field Experience
Montgomery, AL
Women Driving Change:
Civil Rights Field Experience
Baltimore, MD
Architects of Freedom:
Baltimore's Pursuit for Desegration
Lawrence, MA
Immigrant City Field Experience
It can be difficult at times to face down our own opinions, perceptions, and beliefs: sometimes to the level of denial. But it doesn't mean people can't grow. They can. 
– Josiah "Jazz" Watts, Nobis World Facilitator
Nobis Project offers a range of virtual experiences for groups to learn about Race, Power, and the Preservation of African American History and Gullah-Geechee Culture. The opportunities include:
Virtual Field Study Modules (Free) – short videos that highlight stories from sites in Savannah and Sapelo Island. Videos are paired with critical reflection questions and additional teaching resources. Explore modules >>
Virtual Guest Speakers (Fee) – invite one of our community partners to virtually visit with your group for a 50 minute session. 
Touch and Feel Kits (Fee) – Bring a physical piece of the Lowcountry to your classroom or students' homes. These kits have pieces from the natural landscape of the Lowcountry and a downloadable pdf with information about the Gullah-Geechee cultural significance of each item.
HIDDEN
Your content goes here. Edit or remove this text inline or in the module Content settings. You can also style every aspect of this content in the module Design settings and even apply custom CSS to this text in the module Advanced settings.
Plan a Virtual Field Study
Nobis Project will work with you to design a powerful virtual learning opportunity for your students by following these steps:
Schedule a Call so that we can have a conversation about your programming goals, desired outcomes and budget allowance.
Review Customized Draft Itinerary sent to you from Nobis Project and based on our conversation.
Schedule a Second Call to review the draft itinerary and confirm dates.
Sign Engagement Contract sent by Nobis Project to your organization.
Service-Learning Opportunity
Nobis Project offers the following student engagement projects for student groups from elementary through higher education. These in-direct service-learning projects allow students to remotely connect with community experts and scholars and create learning resources for Nobis Project to freely share. These resources are a first step towards using education as a means for creating a more just, sustainable and equitable world.
Alternative Holiday Stories – identify resources that tell the full story of holidays (i.e. Columbus Day, Independence Day, Juneteenth, and more).
Historical Contributions of Marginalized Groups – build interactive timelines featuring contributions
Virtual Community Forums – collaborate with Nobis Project to plan forums on such topics as:

Black Land Matters
How to Make Structural Change
Unpacking the Dominant Narrative of Blackness
Open to student suggestions!
Frequently Asked Questions
What is the cost of virtual tours? – Our Virtual Tour Module and accompanying teaching resources are free.  There is a sliding scale fee for our Virtual Guest Speakers and Touch & Feel Kits based on number of participants.
What are the virtual guest speaker topic options? 
Life on Sapelo Island

Traditional Gullah-Geechee Seagrass Basket Weaving

Incorporating Stories of Enslaved Africans in Historic House Museums

40 Arces and a Mule – Land Ownership and Structural Equality

Contributions of Africans in Colonial US

Secret Schools for Enslaved Africans
Looking for something else? Contact us to discuss customization.
How many people can participate in a virtual tour? – The benefit of the virtual platform is unlimited participation. Note that with more participants, fewer will be able to ask their own questions of guest speakers.
What age groups are recommended for the virtual tours? – The tours are designed for 4th grade and up. Contact us if you are interested in customizing a program for younger students.
Can I do more than one tour? – Yes! Use the modules as frquently as you like and you may schedule multiple Virtual Guest Speakers (depending on their availablity).
Do I have to be a school group to participate? – No, we welcome any groups (even families!)
How do I set up a program? – Schedule a call and we will set up a customized program. 
Educator Field Studies are exciting opportunities for educators to travel, domestically or abroad, to cultures different from their own. The goal of the program is to expand teachers' knowledge and experiences and in turn enrich their students' learning and global awareness. As part of these group excursions, participants are immersed in another culture, engaged with a local community partners, and guided through deep, critical reflection by Nobis Project on how to integrate their experience into globally relevant lessons for their classrooms.
HIDDEN
Your content goes here. Edit or remove this text inline or in the module Content settings. You can also style every aspect of this content in the module Design settings and even apply custom CSS to this text in the module Advanced settings.
Join a Program
Learn more about upcoming programs:
Health & Safety
Learn more about health & safety while traveling with Nobis Project
Nobis Project Facilitators
Professional Development Certificates
Nobis Project awards every educator a professional development certificate of participation at the end of each Nobis Project Field Study, at no additional cost. Educators must complete the elearning component of the program (pre and post) to receive professional development certificate.
Funding Opportunities
Nobis Project is committed to working hard to make participation in the Field Studies as affordable as possible. There are a limited number of scholarships available for teachers. Because aid is limited, please carefully consider all the resources available that might help fund your trip before deciding how much aid to request. You can apply for a scholarship by completing the appropriate sections of the application form. Visit our resources page for more funding opportunities including grants from other sources.
Upcoming Educator Programs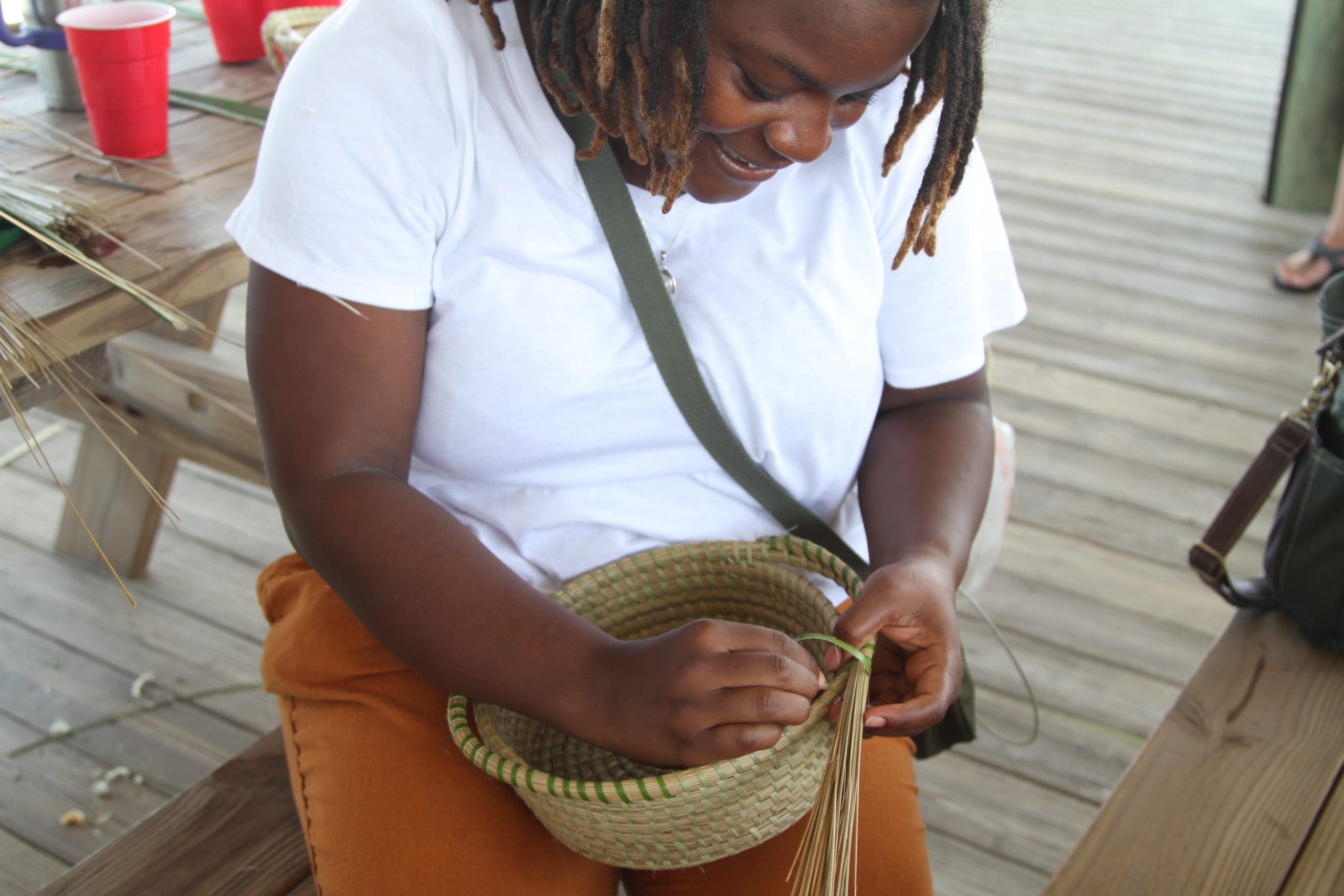 National Endowment for the Humanities Landmarks of American History & Culture Workshop on the Legacy of Early African Americans & the Gullah-Geechee People. No cost for selected teachers.
July 10-16, 2022
July 31-Aug 6, 2022
Applications Due March 1, 2022
read more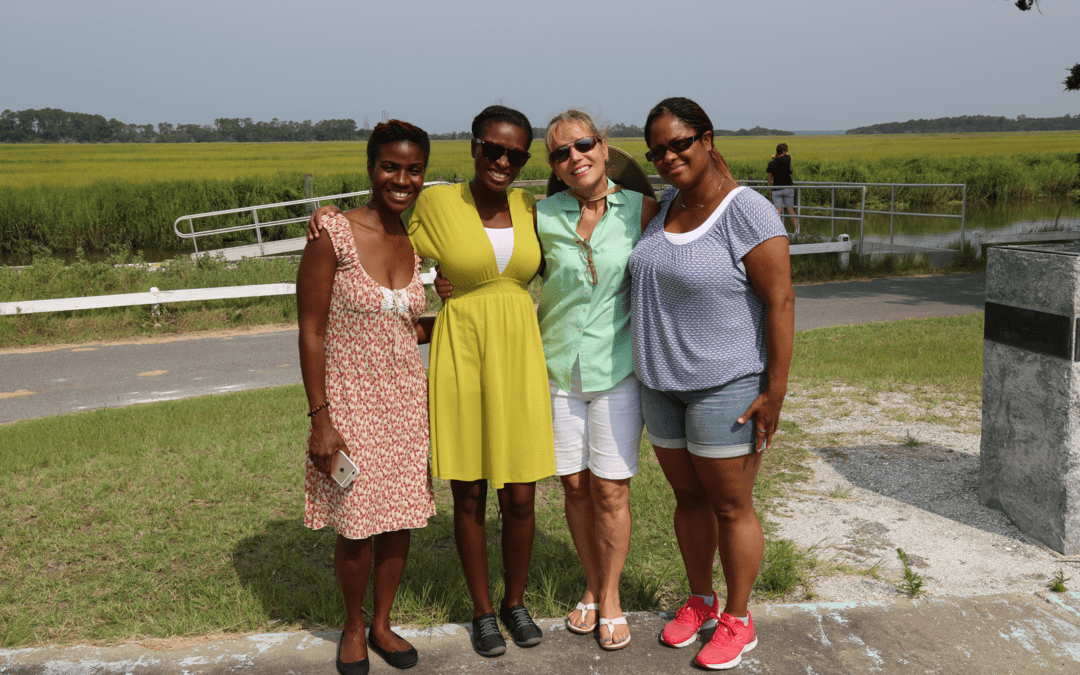 Savannah, Ga & Sapelo Island: A Gullah-Geechee Field Experience
October 14-16, 2022
read more
"I thought this might be a life-changing experience … and I was right!! This trip is the missing piece for so many educators today. It provided the space to talk about issues of race, power, privilege, and cultural awareness that doesn't often happen in schools."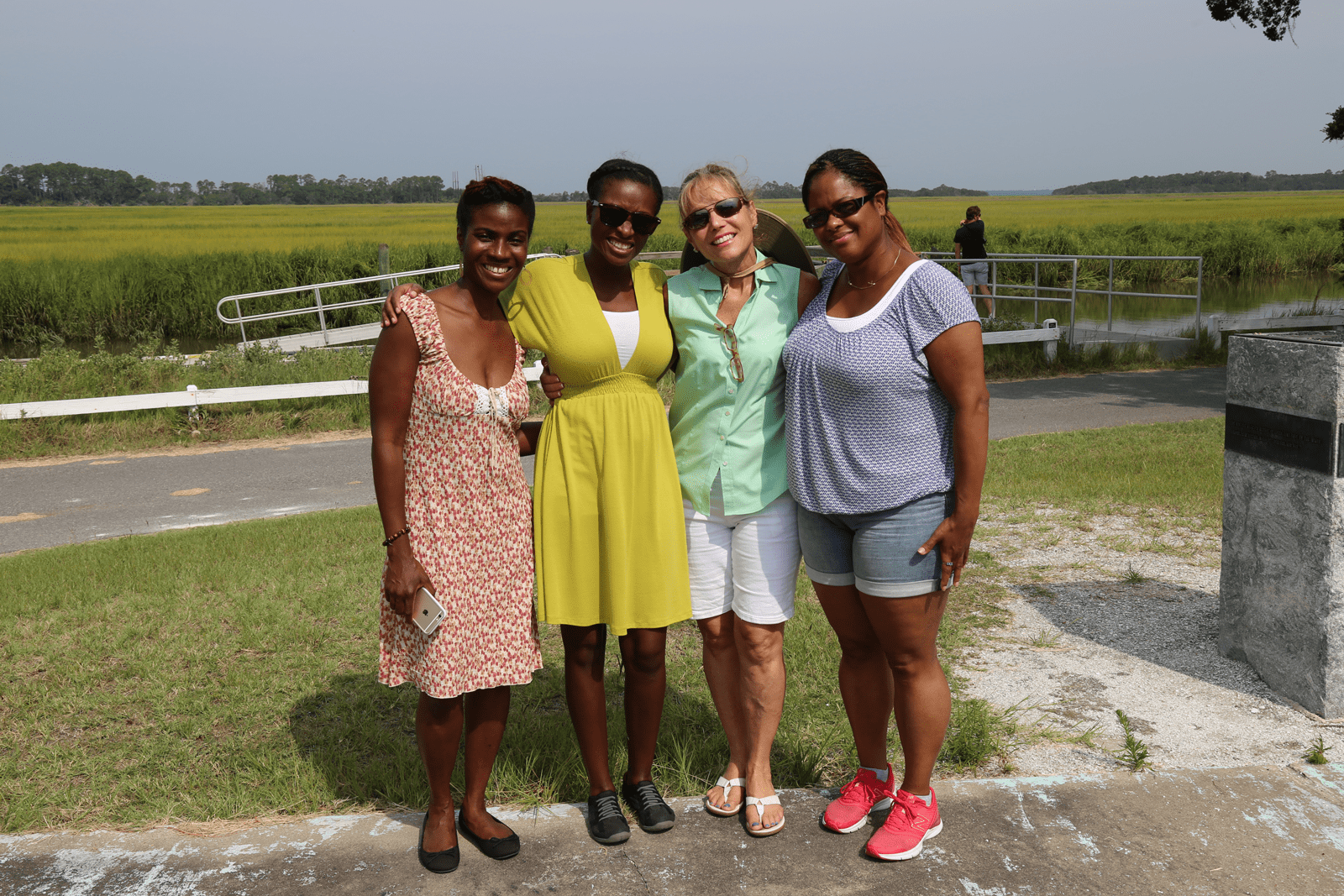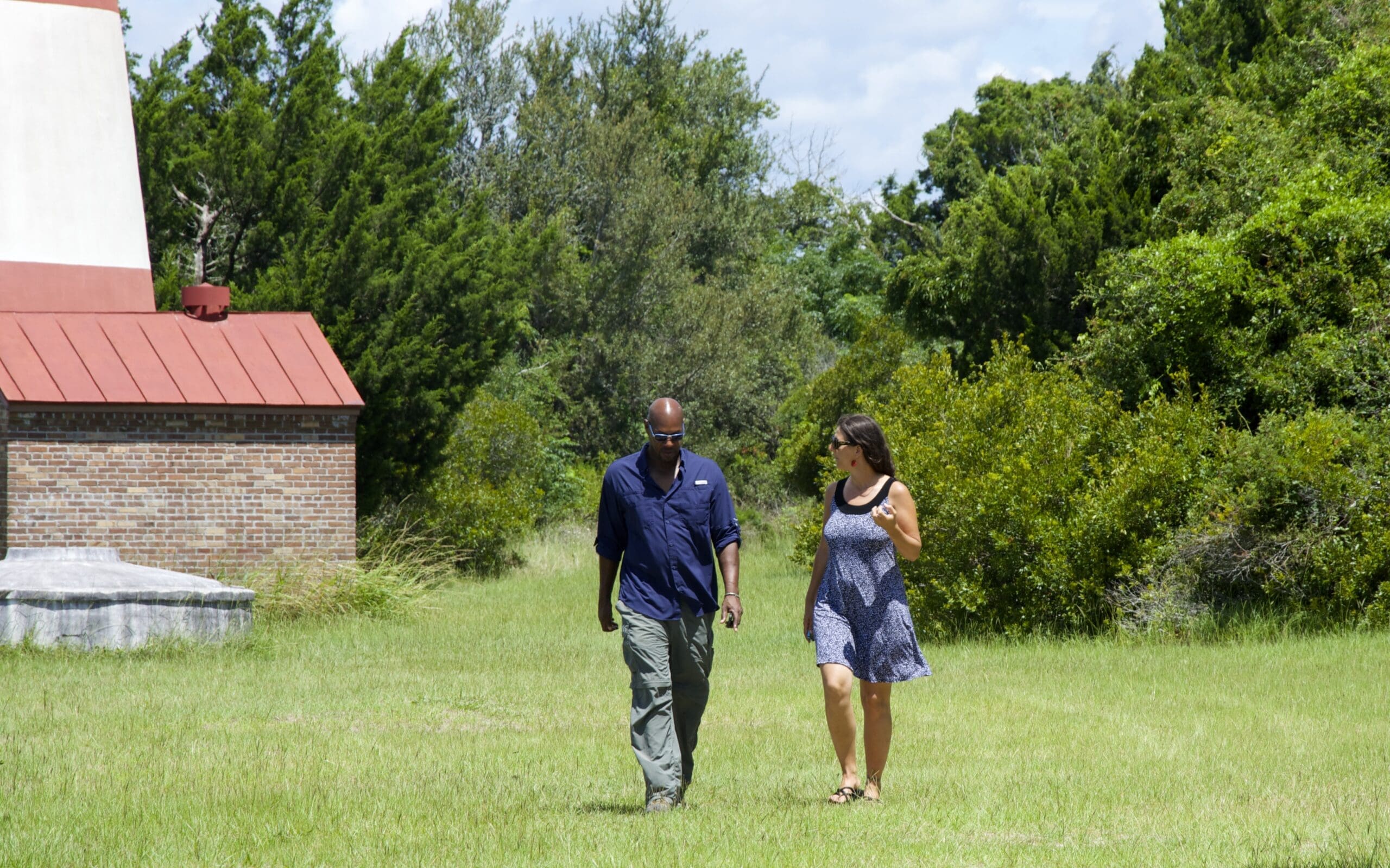 HIDDEN LEAVE BLANK
Your content goes here. Edit or remove this text inline or in the module Content settings. You can also style every aspect of this content in the module Design settings and even apply custom CSS to this text in the module Advanced settings.
Our commitment to health & safety
Nobis Project holds the safety of its participants, facilitators, and community partners as the primary concern on any Nobis World Field Study.  Nobis Project brings extensive experience and a commitment to continually improve our programs and make them safe for studying and exploring. The four elements to our commitment to health and safety include:
Experience:

Our staff are experienced travelers and accomplished youth travel program leaders. They receive annual training in risk management, first aid, and facilitation.

Continuous Monitoring:

We monitor global events closely, from weather to political climate, and stay abreast of all relevant

US State Department Travel Advisories

, Warnings, and embassy messages.

 

Careful Planning:

Nobis Project is built on personal connections. We have carefully researched nearest medical facilities and our facilitators are equipped with comprehensive emergency management tools. Our health safe safety policies and procedures are frequently reviewed and refined by our Risk Management Team. For more information about our most up-to-date health and safety policies and procedures, please review our

 

Risk Management Plan and Resource Guide

. 

 

Self-Care: We recognize that participant wellness begins with self-care and is more than just policies and procedures. We are committed to building inclusive and supportive environments for our participants, community partners and facilitators. We encourage all participants to help create a positive learning community for themselves and others. This beings prior to participating in a program; by sharing your own health and wellness needs on our health questionnaire. Participants who Amy need accommodations should be in touch with their program leader and/or Nobis Project staff.
If you have specific questions around health and safety policies, please contact us. We are more than happy to discuss details of our risk management policies and procedures with you.
What kind of vaccines will I need?
Every country has its own particular health care risks and every person has different levels of comfort regarding those risks when traveling overseas. For this reason, we strongly recommend that you consult with your healthcare provider to help you determine the appropriate vaccines and medicines for your trip. Please note that some vaccinations require more than one dose taken several weeks apart, so you should talk with your healthcare provider well in advance. It is your responsibility to know if you require any vaccinations or precautions for the country that you are visiting. Nobis Project will provide some country specific information to assist in your planning, following registration.
All participants are required to show proof of COVID-19 vaccination.
Do we have to purchase travel health insurance? Evacuation insurance?
For our overseas programs Nobis Project requires that, in addition to your regular health insurance, you purchase travel medical insurance (including personal medical) and emergency evacuation and repatriation up to $200,000 USD of coverage. You will not be permitted to participate in the trip until your Nobis World has received evidence of travel insurance coverage. Below are two providers who specialize in travel insurance and provide comprehensive and affordable insurance for medical treatment, emergency evacuation, and other unplanned events while traveling overseas. In most cases, you can purchase very good coverage for around $40 USD.
To obtain a quote and purchase travel insurance, visit:  
The International Volunteer Card (Plus Plan – approximately $40) includes the amount of travel medical insurance you need for Nobis World travel, plus other trip insurance benefits.  
Will there be a hospital where we are staying?
There are hospitals or medical facilities close to each of the Nobis World site locations. Nobis World facilitators have first-aid supplies available to meet basic needs; it is recommended that travelers also carry their own basic first-aid kit. Program locations are chosen with access to medical facilities in mind.
Special Needs
Nobis Project will do our best to accommodate any special needs. Please keep in mind that certain locations will be better able to meet different dietary restrictions or mobility limitations. Participants are responsible for bringing a supply of all prescribed medicines and medical equipment required to last for the duration of the program.
Will I be able to contact home while traveling?
Nobis World facilitators have cell phones that work in the country of travel and have international calling plans in case of emergency. During portions of travel you will likely have access to Internet, although potentially intermittent, and can post to a blog and send an email back home. If you are interested in using your cell phone while traveling, check with your cell phone provider about the international calling capability of your device and corresponding rates. Note that sometimes text messaging can be a significantly cheaper way to correspond and when Wi-Fi is available, calling via FaceTime, What's App or Google Duo are the most cost effective options.
Where can I find health & safety resources for traveling?
Health and safety concerns vary by location. You should begin by reviewing the CDC travel website and the US State Department travel website for your program locations. These websites provide detailed information about required immunizations, medical resources, travel warnings and tips for staying safe.
What is the emergency contact information while traveling?
Emergency support number (monitored 24/7)
912-403-4113
If you have come to help me you are wasting your time. But if you have come because your liberation is bound up with mine, then let us work together.
Schedule a Call
Do you want to talk about specifics? Access our online calendar to select a time to talk. Click here >>