Global Experiences
Through self-reflection, cultural immersion and critical service-learning, participants learn how to build reciprocal community partnerships, challenge inequity and oppression, and become informed, caring, global citizens.
Workshops & Consulting
Customized services tailored to meet the needs of educators, schools, administrators and community leaders looking to enhance their approach to ethical community engagement practices; teaching about structural inequality; implementing critical service-learning; and embedding critical reflection.
Resources
Educators, scholars, and community partners come together to develop and pilot educational materials and civic engagement and social justice programs for classroom and community use. Nobis Project then freely shares these resources.
Nobis Project is a non-profit educational organization, founded in 2008, whose mission is to inspire purpose, pivot mindset, and activate agency. Nobis Project supports and collaborates with educators in developing community engagement experiences that prepare student leaders to create a more just, sustainable, and equitable world.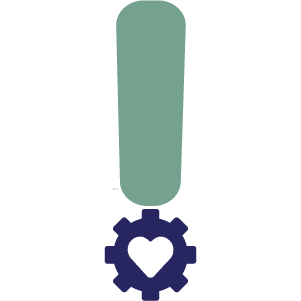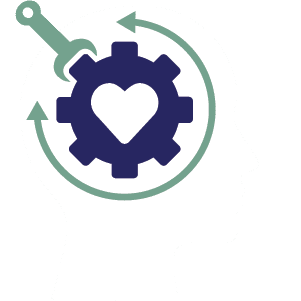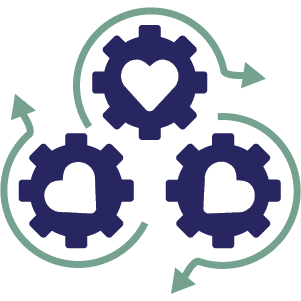 We believe in rekindling the connection between education and citizenry, ethics and empathy. There is quote by an Aboriginal activist in Australia which speaks to the core beliefs of the work of Nobis Project, "If you have come to help me you are wasting your time. But if you have come because your liberation is bound up with mine, then let us work together." As educators, we must first examine our personal experiences and understandings of power, history, and relationships to prepare ourselves, and then our students, to fully understand our shared fate and social responsibility. How do we teach democracy when participation was historically limited to certain groups, and when people today are disenfranchised by the very system designed to give them voice? A challenge of community engagement, at all ages, is exposing students to the imperfections of the world while guiding them to be informed, compassionate, active, responsible and exemplary global citizens. We must prepare youth of today to understand: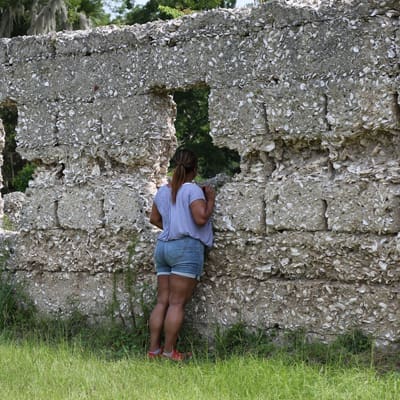 History
historical knowledge that tells a more accurate picture of how the past has impacted various groups of people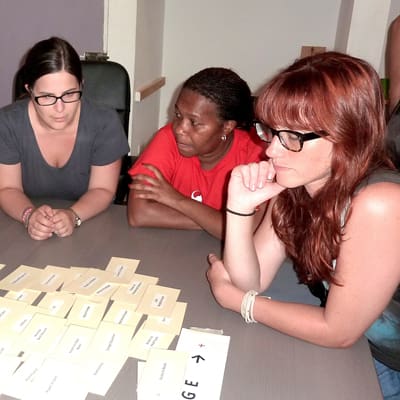 Power
an understanding of power and privilege; power over as well as power with and power within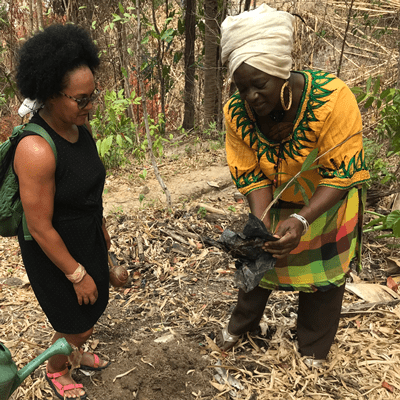 Relationships
skills to develop and maintain reciprocal relationships across difference, where one group is not burdened by teaching the other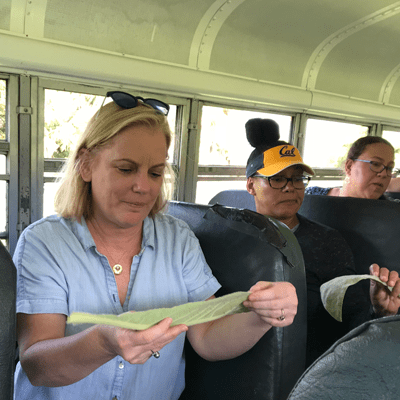 Cultural Responsiveness
the ability to listen without judgement and develop a profound respect for humanity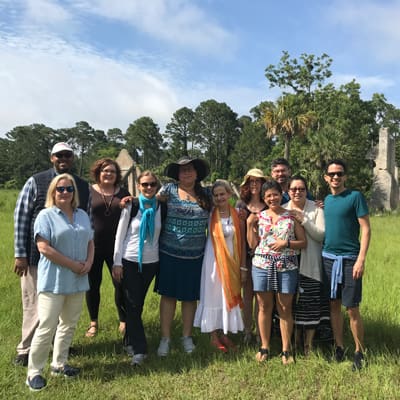 Global Citizenship
tools for understanding our shared fate and social responsiblity in order to be the change they wish to see in the world
Nobis is a Latin word, as found in the song, "Dona Nobis Pacem," which translates to "Give Us Peace". The "Us" Project, or an organization that works for and by "Us". As the Nobis Projects grows and claims its identity, it belongs to every class, teacher, student and community from all walks of life.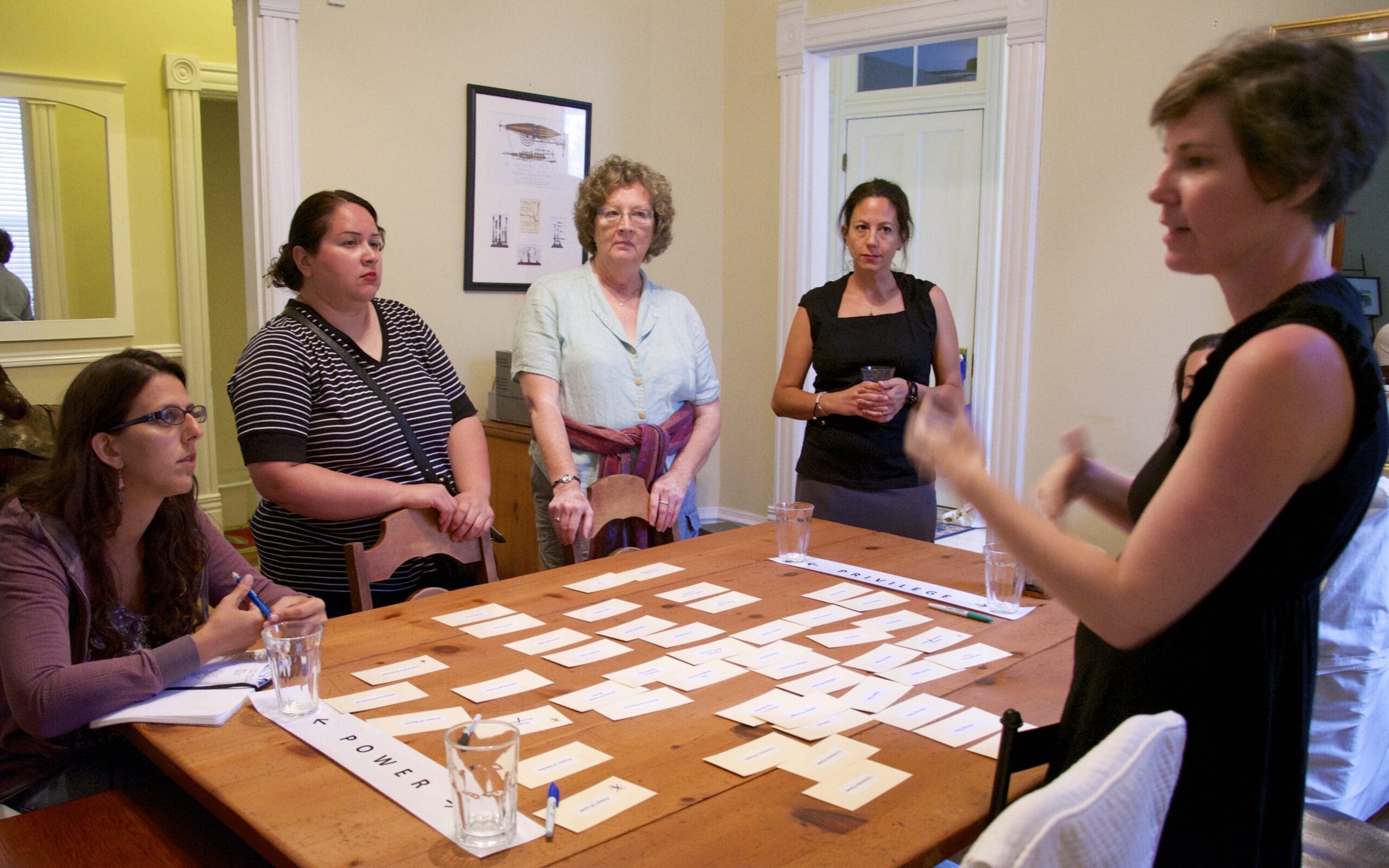 Nobis Project was founded in 2008 by Christen Higgins Clougherty. Christen developed the Nobis Global Action Model as part of her Ph.D. research on global citizenship education, service-learning, and creative-process theory. She was interested to see if you could teach global citizenship through service-learning without international travel and have the same civic engagement benefits that you would see if you engaged in a direct service-learning project. The model was tested at Friends Schools with great success.
Once the Nobis Global Action Model was implemented at other schools that didn't have an embedded culture of social justice teaching, the model did not always produce positive results. Sometimes bringing students to interact with community members who come from backgrounds very different from their own, the experience can actually reinforce stereotypes or propagate the idea that "we are here to save you." To address this obstacle, Nobis Project held its first Think Tank and the Nobis Big Ideas were developed to support educators in facilitating community engagement experiences that consider historical systems of power, wisdom of community partners in identifying solutions, and our interdependence to one another and the environment.
Nobis Project has continued to hold bi-annual Think Tanks to develop educational resources to support educators in deepening their community engagement work, whereby students are nurtured to create change in the world alongside community partners.
In 2014 Nobis Project launched its Field Experience programs, originally only for educators. Student group programming launched in 2020. These travel programs allow participants to experience the Nobis Global Action Model with local community partners and engage in critical reflection around the Nobis Big Ideas.
Nobis Project strives to create ethical, reciprocal reltionships with our community partners. We modeling these practices within our programming for our partnering schools and educators. Learn about our annual impact.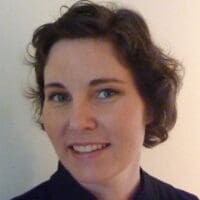 Christen Higgins Clougherty, PhD
Founder and Executive Director
Christen brings over twenty five years of experience as an educator and administrator in community organizations, K-12 public, charter and independent schools, and colleges/universities. Christen attributes her commitment to using service-learning and civic engagement to promote global citizenship to her experiences as a student at the Carolina Friends School. Her honors include recognition as a National Emerging Scholar for K-12 Service-Learning Research (2008 and 2009) by the National Service-Learning Partnership at the Academy for Educational Development. Christen received her Ph.D. in Quaker Studies from the University of Birmingham in the United Kingdom. She  completed her doctoral research on the synthesis of experiential education, service-learning, creative-process theory, and global citizenship education. Her Masters of Arts is from Savannah College of Art and Design where her thesis explored how socially conscious artists instigate social change. Christen is also a founding board member of two charter schools in Savannah, GA; Tybee Island Maritime Academy and Susie King Taylor Community School.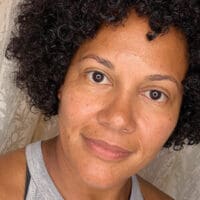 Heather DuCloux
Program Director
Heather's former careers include YMCA Executive Director and U.S. Army broadcast journalist. As a YMCA Executive Director she represented the organization as a community liaison and chief fundraiser. Heather was a board member on the Milwaukee-based social justice journal Rethinking Schools. She has a Bachelor's Degree in German Studies from the College of William and Mary and a Masters Degree in Business from Cardinal Stritch University. As an agent of social responsibility, she believes it is her duty to build connections and establish community relationships between organizations and stakeholders in order to expand the capacity for justice and equity. As a Nobis Project Program Director and as a Nobis Project alumna, she has experienced socially responsible service-learning. It is her goal to witness more students, educators and education advocates share in this global learning experience.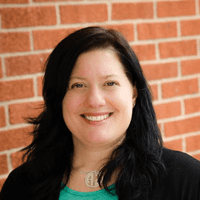 Alexandra (Alex) Zinnes
Facilitator
Learn more
Alexandra (Alex) Zinnes (rhymes with Guinness), teaches 7th and 8th grade World Studies at the Friends School of Atlanta (FSA). Alex co-facilitated the Nobis World Project trip to the Dominican Republic 2014-2016 and with Christen, assisted in the planning for the trip to Nicaragua in 2017. Alex takes her students twice a week to Our House, a preK and daycare that serves families that experience homelessness, located directly across the street. This partnership between Our House and FSA comes directly from Alex's experience with Nobis.
Jillian McRae
Facilitator
Learn more
Jillian McRae has been at Ossining High School for sixteen years as an English teacher. She has co-created and co-taught several college level courses during her tenure at OHS including: SUNY: Classism, Racism, Sexism; The Black Experience through Literature & History; Concepts of Race & Culture in the Modern World; and Latinos in the U.S. She has an undergraduate degree in English with a double minor in Urban Education and Africana Studies from the University at Albany and a Masters in English Education from Teachers College. She lives in New Rochelle with her greatest accomplishment in life, her daughter, Jalen.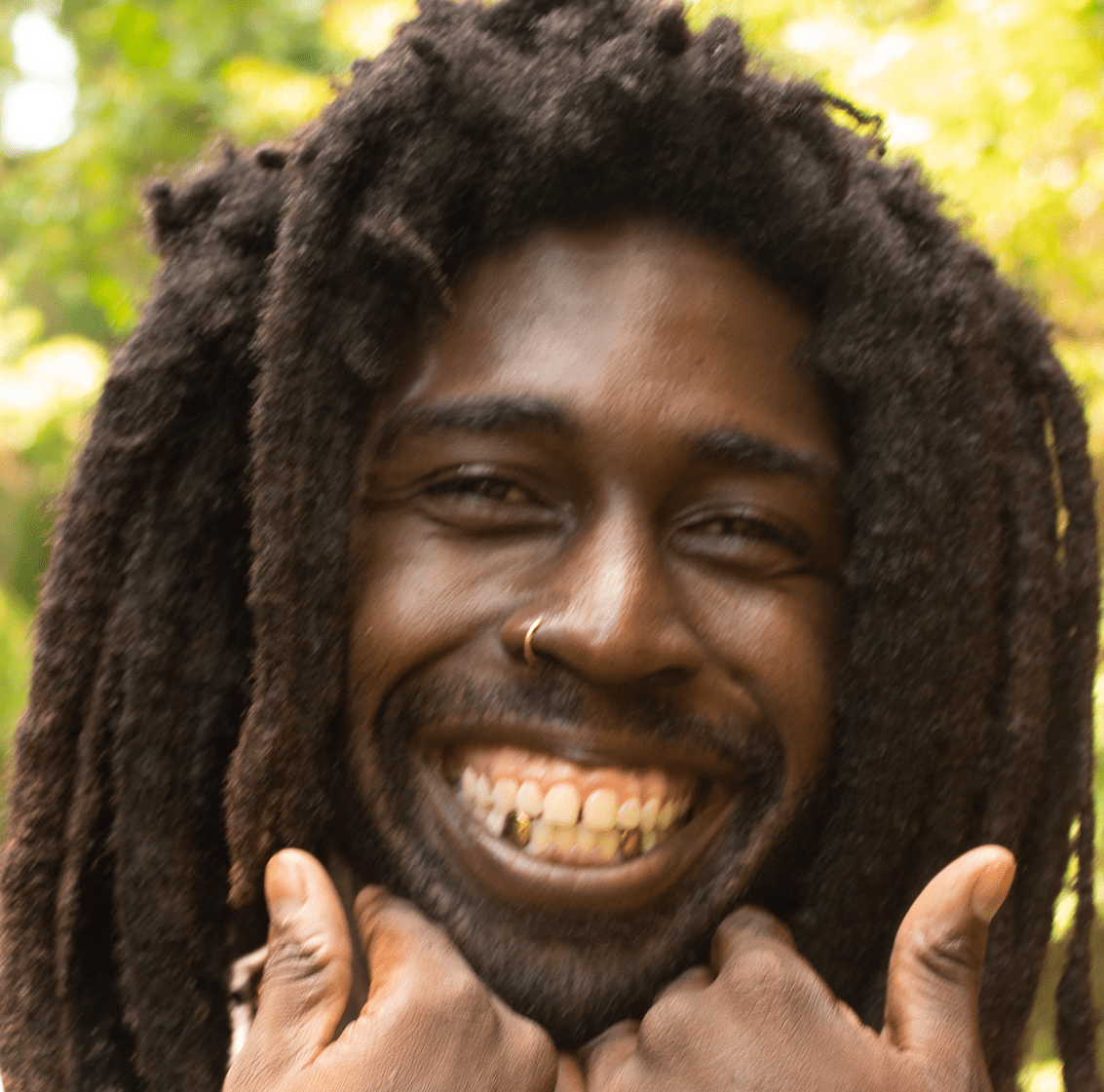 Chris Williams
Facilitator
Learn more
Chris Williams is a writer and Savannah native. He enjoys anime/manga, anything pirate related, the beach, and working with young people.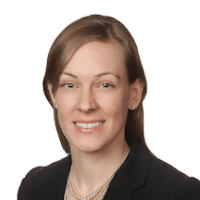 Molly Askin, MIPA, JD
Attorney
Learn more
Molly holds a J.D. from Cornell University Law School with a specialization in Public Law. She also holds a Master of International Public Affairs from the La Follette School of Public Affairs at the University of Wisconsin-Madison, where she specialized in Transatlantic Relations and Policy Analysis. Ms. Askin also studied EU and comparative law at the Université Paris 1 Panthéon-Sorbonne.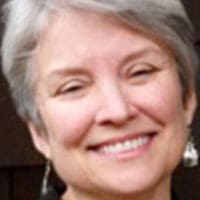 Emily Chamberlain, MA
Independent Consultant
Learn more
Emily brings over 20 years of experience as a professional educator in both public and private schools. As a teacher of literature and writing at Carolina Friends School for much of her career, she was deeply influenced by the tenets of Quaker education and discovered within that philosophical framework her truest sense of calling and vocation. She is drawn to the work of the Nobis Project out of that same sense of inner alignment. Emily is a Courage & Renewal Facilitator prepared by the Center. She holds a M.A. in Literature from Middlebury College's Bread Loaf School of English and is happy to call the Pacific Northwest home.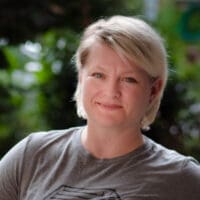 Tami Ross
Board President, Filmmaker
Learn more
Tami is a filmmaker and anthropologist whose work focuses on the intersections of culture and language by exploring the stories we tell. Originally from Nova Scotia, Tami has worked with Nobis Project's youth programming to align ideas of oppression and power with responsible and ethical storytelling since 2011.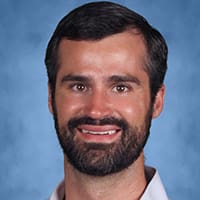 Will Nisbet, MS Ed
Administrator
Learn more
Will brings 17 years of teaching, administrative, and fundraising experience in K-8 and K-12 schools, including international travel and outdoor education with students. He currently serves as Director of Institutional Development at The Hill School. His passion for experience-based learning stems from his own extensive travel and connecting with students and educators outside of the classroom. Will earned his masters degree in Teaching, Learning, and Curriculum from the University of Pennsylvania and wrote his thesis on racial identity development within youths. He continues to pursue opportunities for professional development that examine global responsibility and citizenship. Will lives in Middleburg, Virginia with his wife and they enjoy reading, traveling, and connecting with new people and places.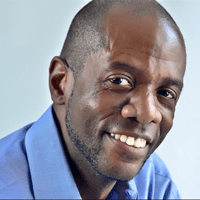 JL Josiah Watts aka 'Jazz'
Community Justice Strategist
Learn more
JL Josiah Watts aka 'Jazz', Sapelo Descendant, has always known that he had powerful stories to tell the world. Josiah spent his youth growing up primarily in coastal Georgia between Sapelo Island and St. Simons Island. His mother was born and raised on Sapelo while his father, born in Waycross, Georgia, was raised on St. Simons Island, Ga. He credits much of his success in the arts to his parents. "My parents have always been my inspiration. They both came from extremely humble beginnings, but still managed to raise my brother, sister, and I with more love than I can ever be thankful for. From my mother I believe I get my artistic abilities and from my father my unyielding determination." Josiah has spent his career in both the classroom and the stage.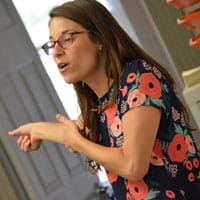 Katherine Bryant
Educator
Learn more
Katherine is an independent school teacher in Washington, D.C. Since setting out from her hometown of Atlanta, GA, Katherine has worked primarily in the fields of international development and education. She studied Biology and History at Presbyterian College in Clinton, S.C. While completing a master's degree from American University in International Affairs, she had the opportunity to complete an additional degree in Natural Resources and Sustainable Development at the University for Peace in Costa Rica and was heavily engaged in community agriculture. She has remained in D.C. with several stints working and serving abroad. After a formative experience with Nobis World in Nicaragua, Katherine is delighted to be a part of the Board and is particularly passionate about community storytelling and strengthening the intersection of community development and education.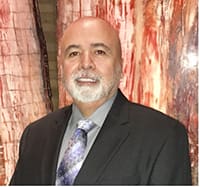 Wes Montoya, Ph.D.
Independent Consultant, Retired Principal and Teacher
Learn more
Wes worked in the public-school sector for more than thirty years as a principal, assistant principal, Dean of Students and teacher in Colorado Springs and in the Denver metro areas. Wes served 22 years as a building leader and worked primarily with ethnic students in low and high performing schools with free and reduced lunch (FRL) populations as high as 100%. Wes taught math, science and social studies in both middle and high school and was also a Title I Senior Consultant at the Colorado Department of Education for two years. Wes currently is a professional speaker and presents at educational conferences across the country on bias, equity and social emotional learning, helping educators improve their pedagogy and helping to improve achievement for students of color. Wes also presents trainings on risk taking, biases and mindfulness to help improve leadership skills for principals, central administrators and to teachers wanting to become leaders. Wes holds a PhD in Leadership and Policy Studies from the University of Denver, a Master of Arts in Curriculum and Instruction from the University of Colorado, and Bachelor's degrees in both Psychology and History from Adams State in Alamosa CO.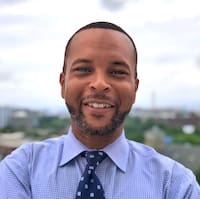 Evian Patterson, MPA
Public Administrator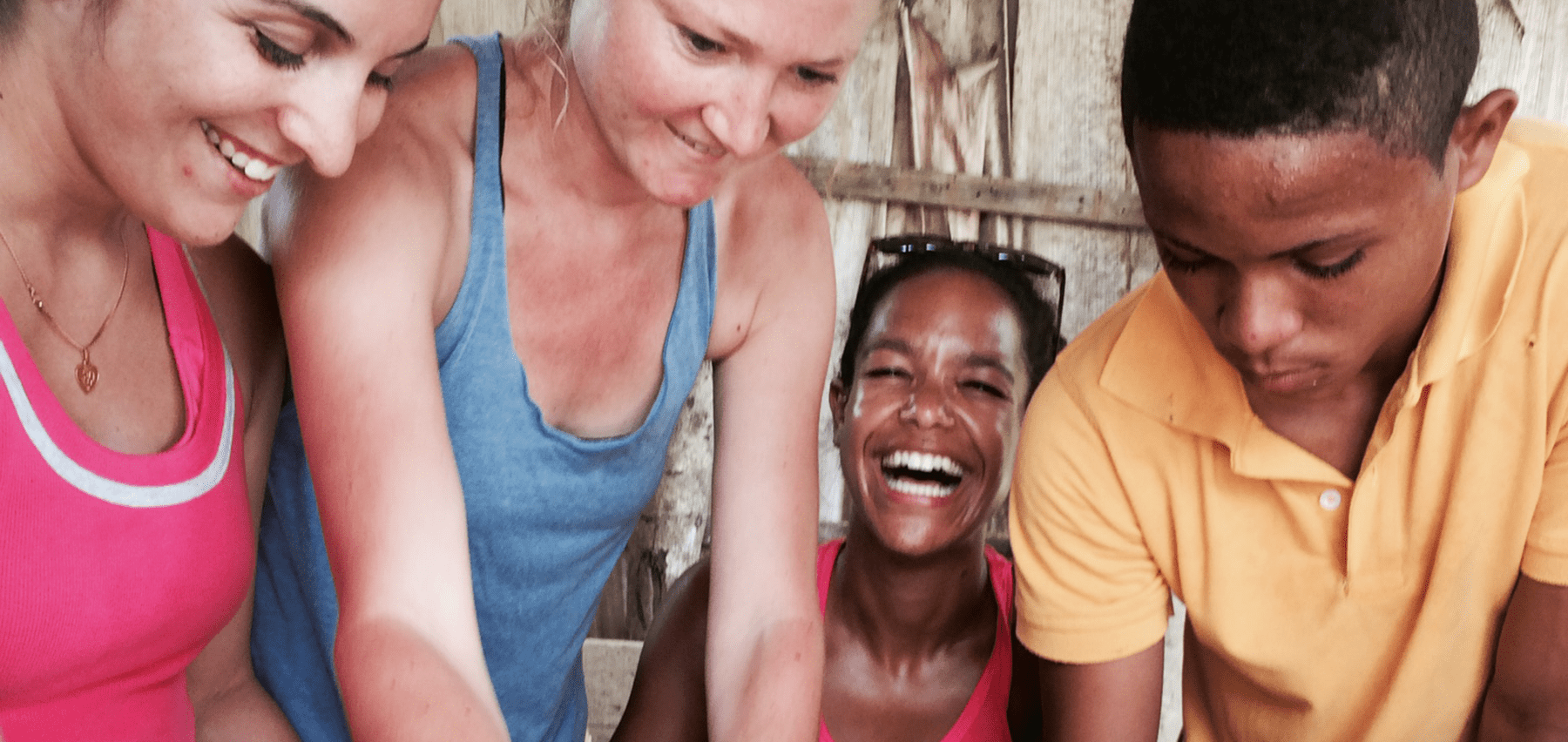 Schedule a Call
Do you want to talk about specifics? Access our online calendar to select a time to talk. Click here >>
Nobis Project services are suitable for: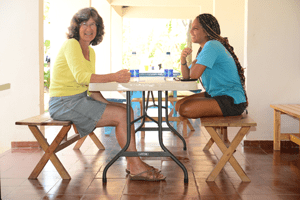 K-12 Teachers
Teacher Education Students
College and University Faculty
Non-traditional/Community Educators
Home School Educators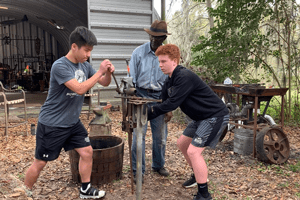 Schools
Public K-12
Private K-12
Charter Schools K-12
Faith Based Schools K-12
Home Schools
Teacher Education Programs
Colleges and Universities
Administrators
Governing Boards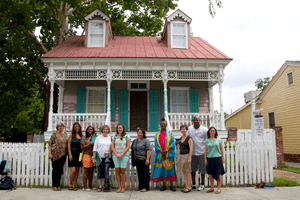 Community Leaders/Organizations
Museums
Afterschool Programs
Religious Youth Groups
Social Workers
Healthcare Professionals
Concerned Citizen Groups
Artist Collaboratives
See Who We've Worked With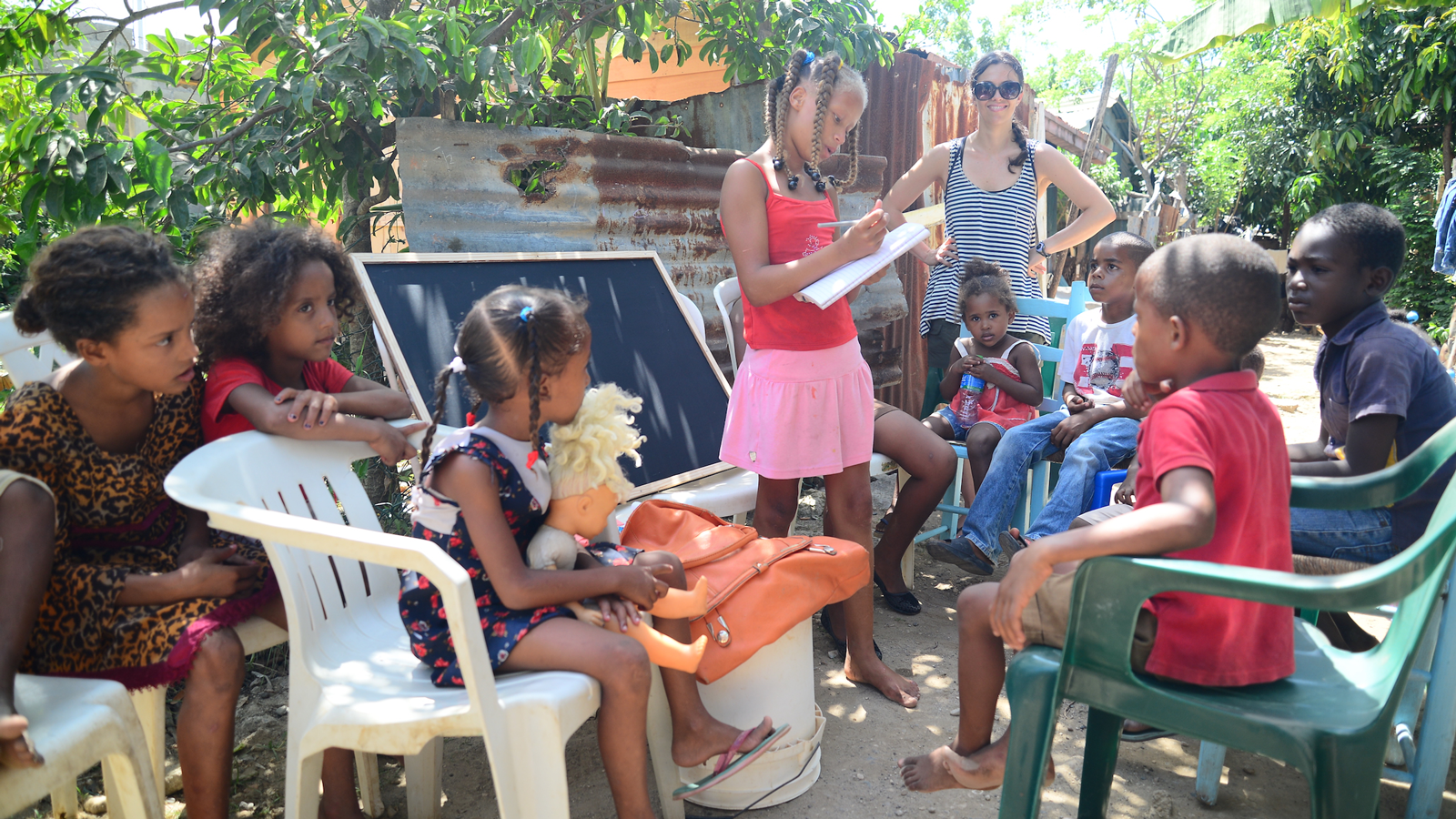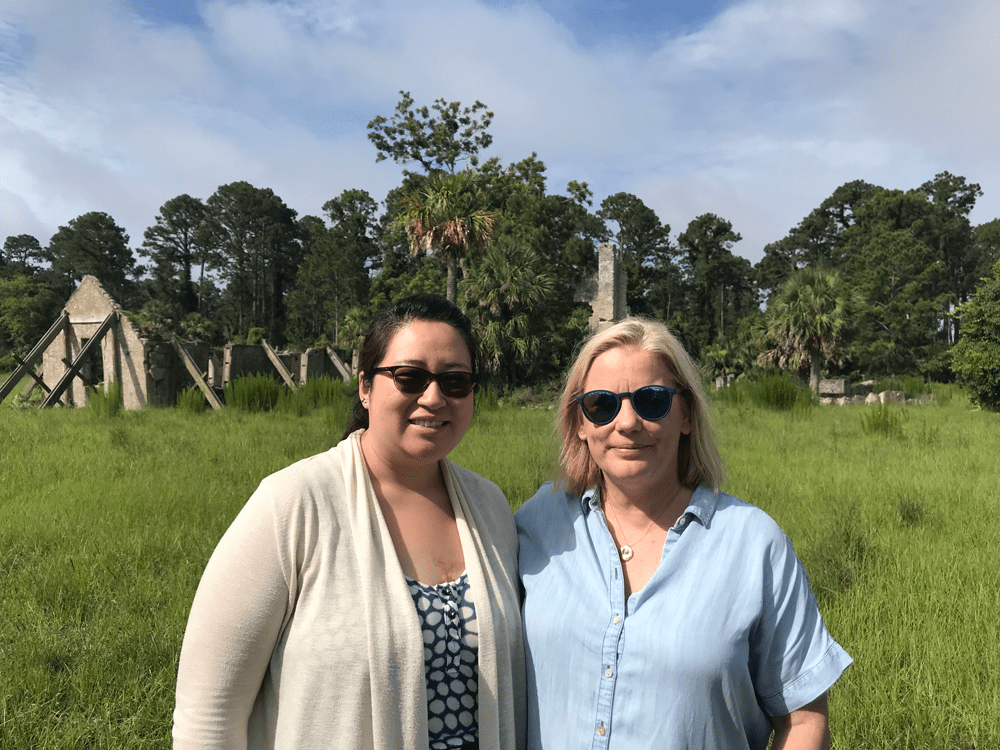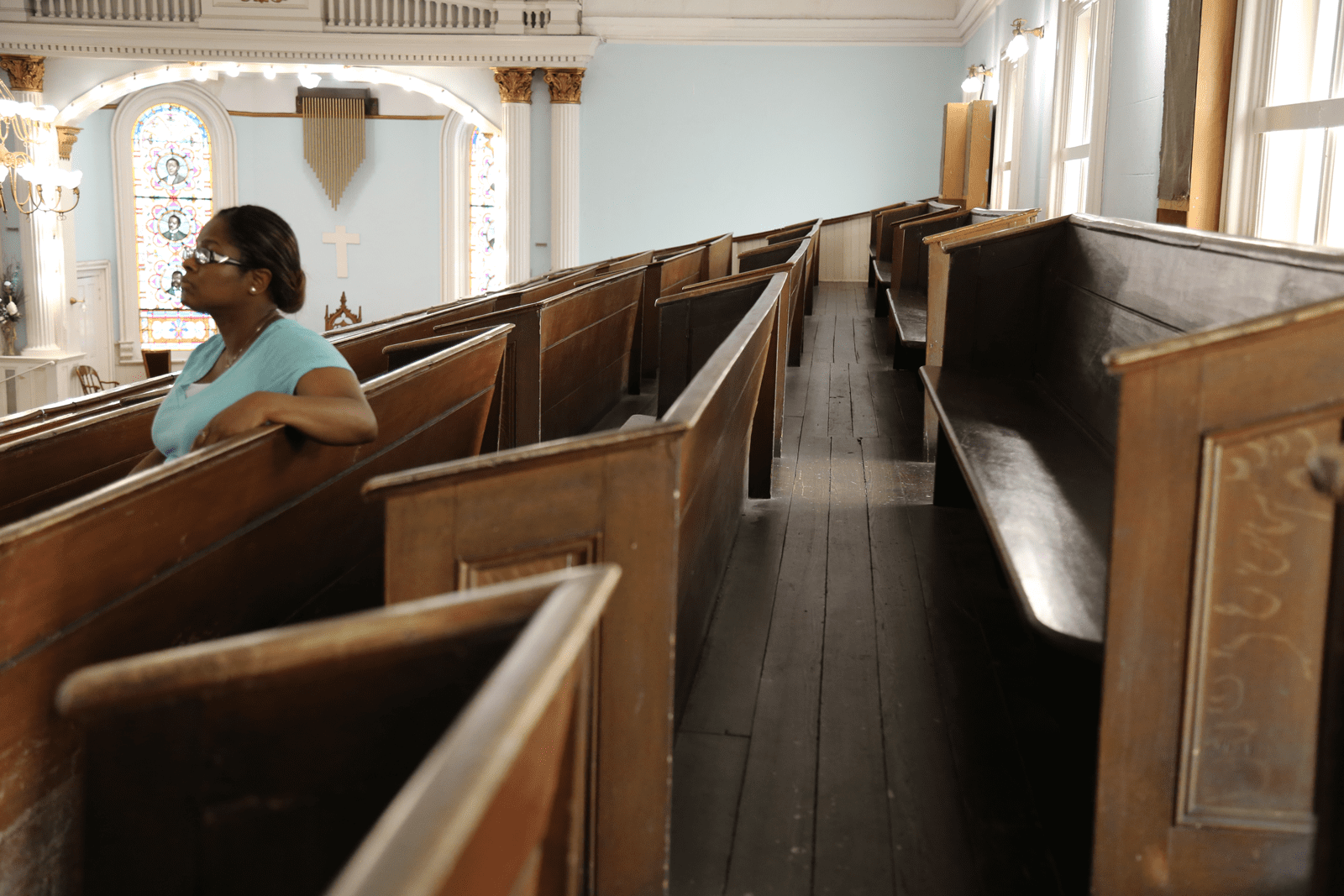 HIDDEN LEAVE BLANK
Your content goes here. Edit or remove this text inline or in the module Content settings. You can also style every aspect of this content in the module Design settings and even apply custom CSS to this text in the module Advanced settings.
What is the cost of services?
The cost of services (workshops, seminars, presentations, etc.) varies depending on the size of group and the length of the session. We can tailor our services to fit the specific needs and budget of your organization. For pricing and other information, please contact us.
What is Service-Learning?
Service-Learning is a teaching method where students use knowledge and skills learned in the classroom to identify, research and address real community challenges.
What is Civic Engagement?
Individual and collective actions designed to identify and address issues of community concern.
What is Sustainable Development?
Maintaining the needs of the present without compromising the ability of future generations to meet their own needs.
What is Global Sustainability?
Taking into account the global needs of the present while considering the global needs of the future. Specific areas include climate change, consumption, environment, health, peace and conflict, population, and poverty.
How do I apply for an internship?
To apply for an internship, email your resume and a brief cover letter, including your skills and why you are interested in interning with the Nobis Project, to info@nobisproject.org.
What is Global Citizenship Education?
Educative activities that build international awareness of policy and culture and are directly concerned with teaching the principles and skills needed to promote social justice, social rights and responsibilities and an understanding of our shared fate and interdependence.
Where did the name Nobis Project originate?
Nobis is a Latin word, as found in the song, "Dona Nobis Pacem," which translates to "Give Us Peace". The "Us" Project, or an organization that works for and by "Us". As the Nobis Projects grows and claims its identity, it belongs to every class, teacher, student and community from all walks of life.