By Tricia Crowley
Today was our day to travel to the country to see Freddie's family cocoa farm.
We left the Hummingbird Hotel after breakfast and took the gua-gua to his farm in Rio San Juan – about an hour outside of Cabarete. On the bus with us was a group from the Castilleja School in Palo Alto California. It was an interesting ride with them as many of us had some colleagues in common from the independent school world. Stacey Kertsman, the Director of the Center for Awareness, Compassion, and Empathy was in the DR with her family and a Spanish teacher from her school to plan a trip for January 2017. Literally and figuratively we were all on the same bus. With the work we teachers are doing with Nobis and the Mariposa Center, we were a group of people literally and figuratively on the same bus.
When we arrived at the farm, Freddie was there to greet us, (he seems to be one step ahead of us, waiting for us where ever we go!). Sarah Anderson led us up a short path to Freddie's family home where we met his extended family. I use that term because one of the things we all commented on after sharing thoughts was that it didn't seem to matter who was who or where they specifically lived – they were all part of one family and they greeted us warmly and openly.
In two different groups, we split up to tour the farm and surrounding area. One group walked to tour the other houses in the area and saw some of the livestock and produce that the families live off. The other group climbed a hill where most of the cocoa trees and seeds were planted and harvested. Freddie and his nephews pointed out different flora associated with the cocoa plant.
Once both groups arrived back, we sat down to a country cooked meal – one of the best that we've had (and they've all been great!). We ate "la bandera," the traditional Dominican meal of rice, beans, chicken, avocado, and of course, plantains. Some of us were lucky to try the co-con – the rice cooked at the bottom of the pot with seasoning.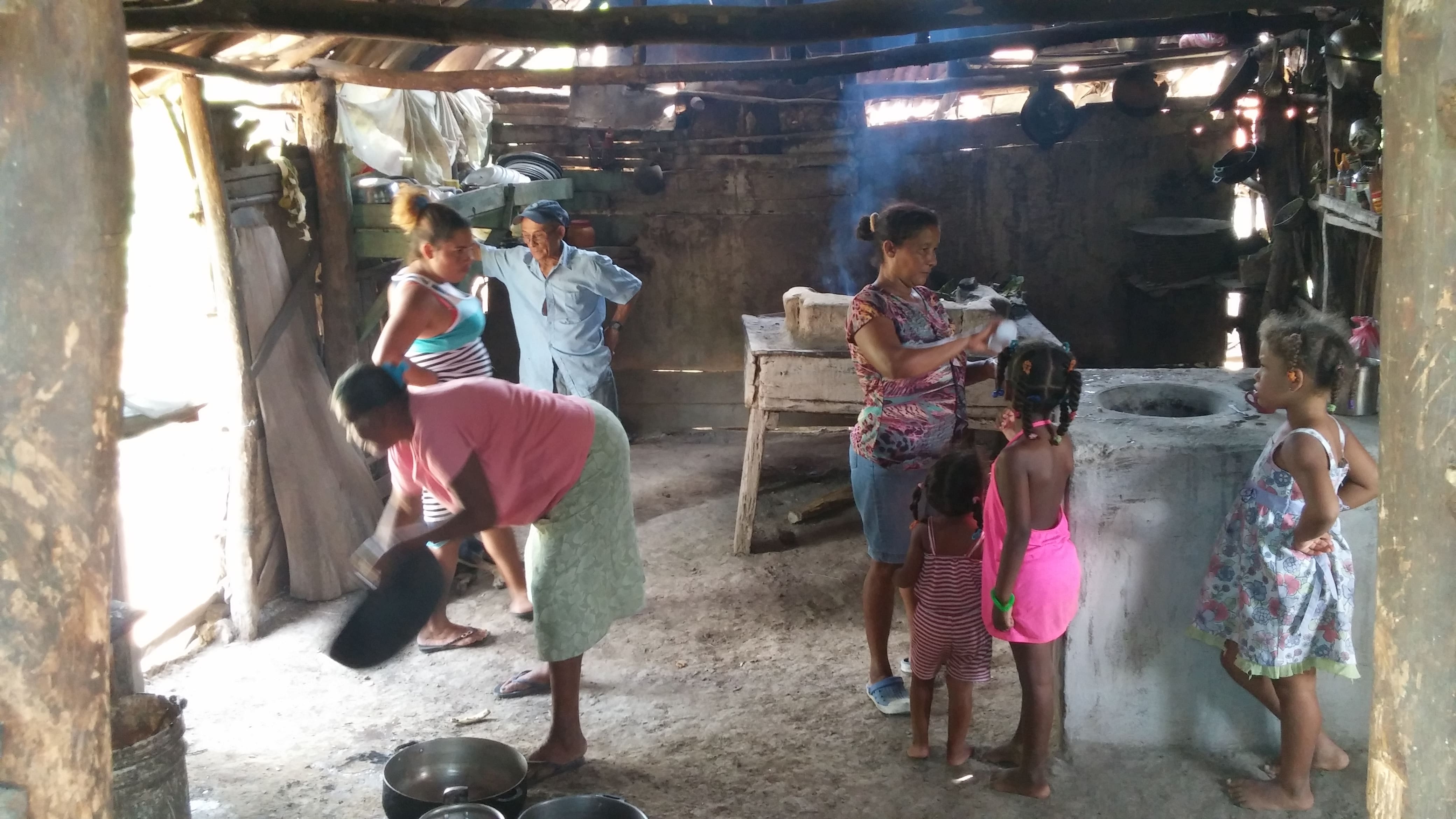 We also helped grind the cocoa into a fine powder with the pilon and the stick (called la mano). We were served hot chocolate – made the traditional way with a little sugar and some cinnamon.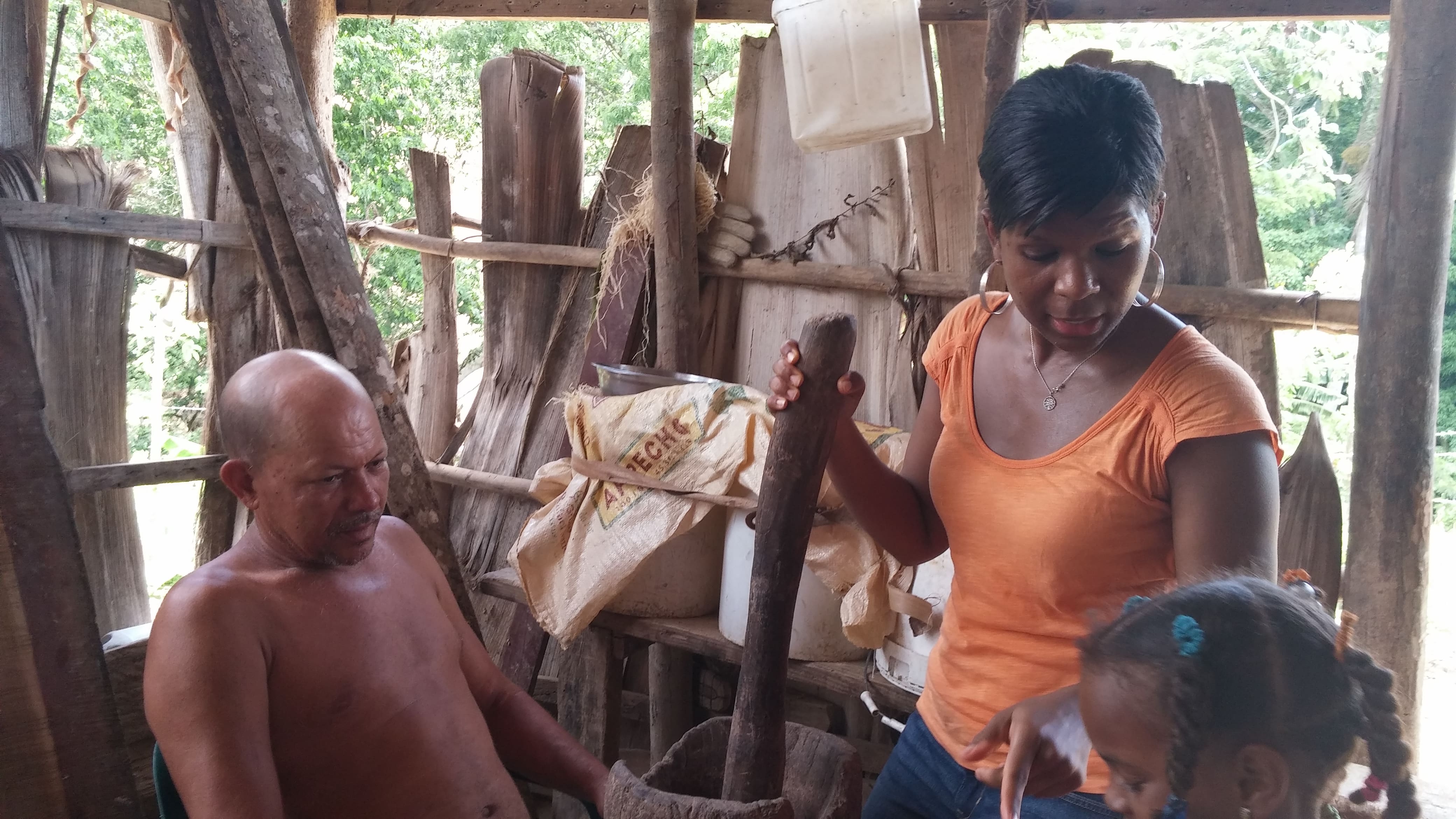 We left the campo after lunch and after spending a little down time with Freddie and his family. In our "pair and share" activity later in the day, many of us commented on the relationship strength of the relationship of Freddie's family. There were tight knight, but it did not really seem to matter who was related to whom, nor did it matter who lived in which house, or which grandchild or niece was sitting on whose knee.
We used some of our afternoon time to brainstorm how we can help the Mariposa Center teachers and Amanda.
After our meeting, Alvaro took the group to downtown Cabarete in his gua-gua where we were treated to a lovely beach-side dinner. It was a lovely evening and a great way to spend a Saturday night in Cabarete.