By Jessica Lynch
On Day 5 we went on a beautiful boat trip to the Rio Boca river area. The river was named the Yessica River. Prior to getting on the boat, we checked out some of the local trees, plants, and animals. Particularly memorable, the crocodile!! After taking a relaxing trip on the boat, we landed on shore and were able to swim in the mouth where the river meets the ocean. Some of us chose to paddle board, some swam, and some headed right to Wilson's Bar and grill on the water.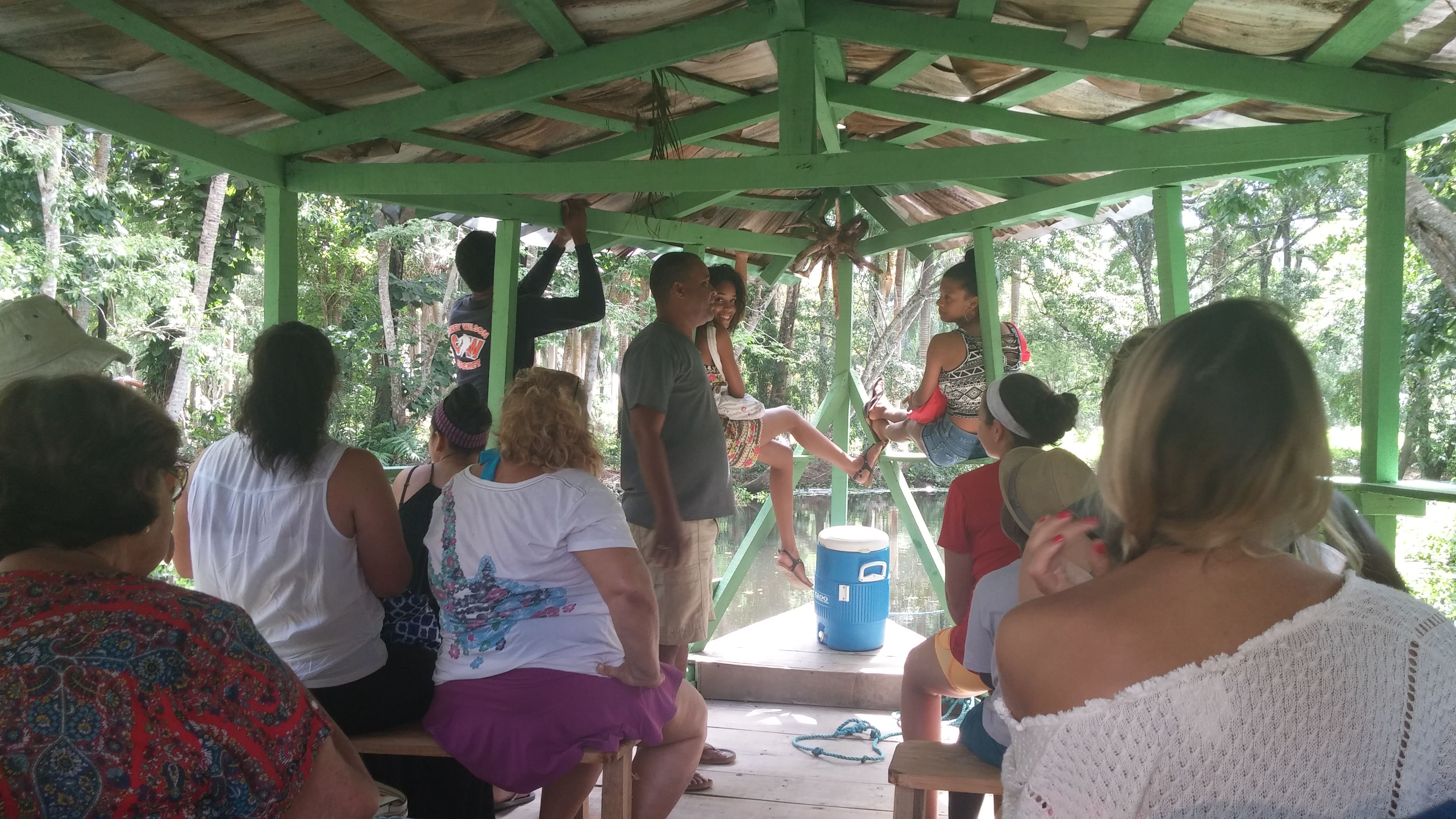 We all reunited for lunch at the restaurant and enjoyed a lunch of pineapple juice right out of the pineapple, as well as crabs! It was interesting trying to figure out how to break them open without crackers!
After the day on the river, we all did an activity back at Hummingbird in which we evaluated how we would rate different factors of having more/less power and privilege. It was a wonderful day overall.