Our teacher spotlight this week is Vanessa Ehler. Vanessa teaches Upper School Spanish, Yoga, and is the 9th grade Dean at Brooklyn Friends School in Brooklyn, NY.
Tell us why did you choose to attend the Nobis World program?
At the time I was on a committee developing the new traveling expectations for the Upper School's global service trips. We were interested in intentionally incorporating curriculum and we were hoping to learn from the Nobis World program how to do that from a social justice framework. We wanted to elevate our community service trips to ones that were about building community connections through civic engagement, instead of counting service hours.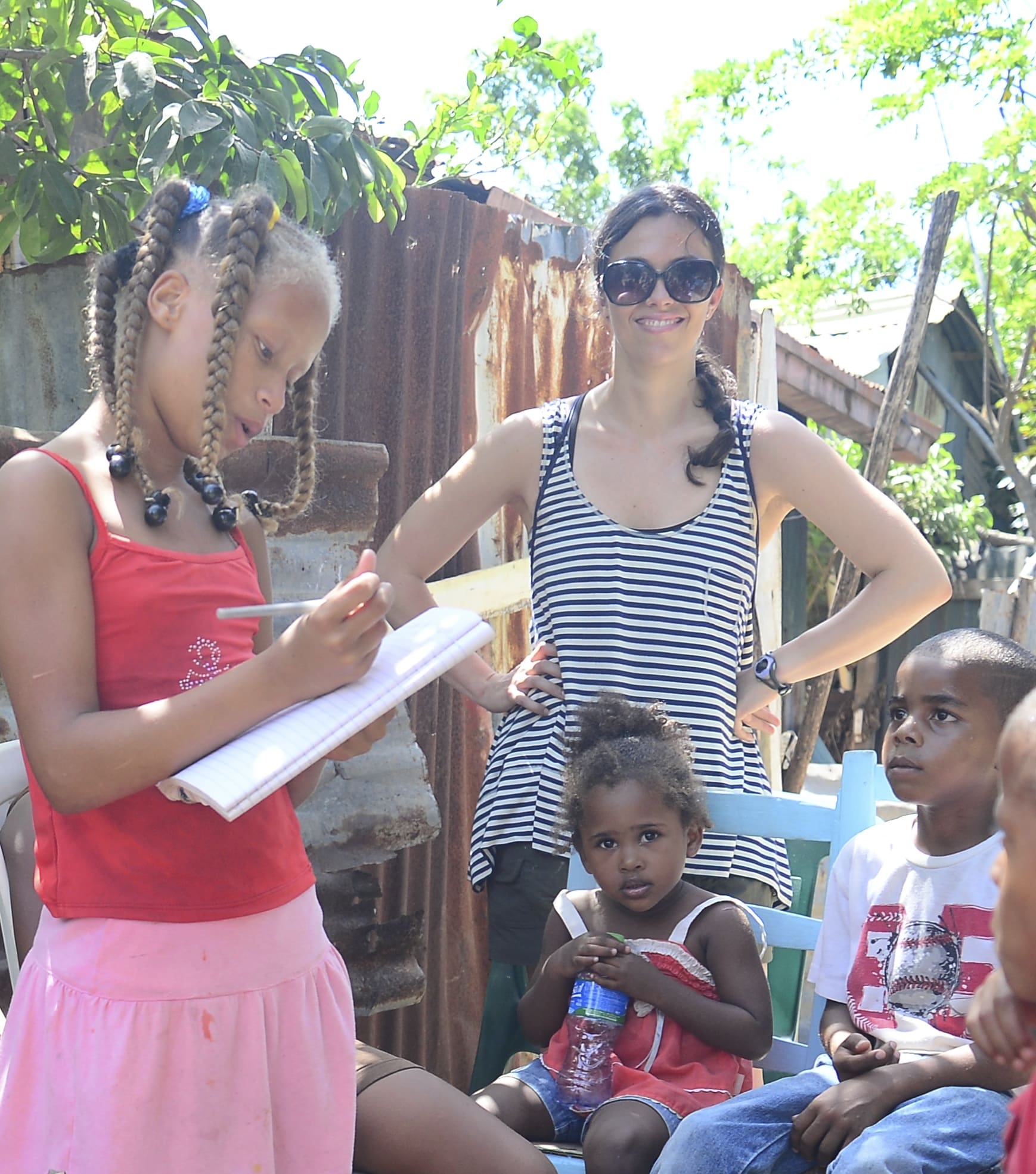 How has your approach to teaching changed after attending the Nobis World program?
As a teacher from an International Baccalaureate school, our curriculum regularly explores issues relating to social justice program and service learning. What I learned from the Nobis World program was a new way of thinking about service-learning. The meaningful connections happen when people behave neighborly, and the end goal is not about the service and what content was learned, but rather a deeper understanding of what it means to be a humanitarian: how can you model the golden rule, how can you build empathy, how can you build patience and reciprocity.
Describe an example from your classroom about how your Nobis World experience has changed your teaching.
After attending the Nobis World Dominican Republic program my teaching lens has shifted. If we think of the world or the city as our classroom, we wouldn't ignore the similarities or differences of our neighbors. We would take interest in them. We would make connections for the purpose of learning or helping. I'd like to think I've always had the students' best interests in mind and I always want them to learn Spanish, but now my view of the content I teach has been altered slightly, yet in a crucial way.
I've learned to examine everything that I present to my students with a more critical lens. I recently taught about an indigenous culture in Oaxaca, Mexico and made some comparisons with the non-indigenous people in Mexico. Before my Nobis World trip, I might have referred to the non-indigenous-identified people as the 'contemporary' group, making the 'indigenous' group seem as if it were not contemporary. I now am aware of the slant that has and how much of an effect that has on my students. Instead of using 'contemporary', I now would use 'conventional' or 'non-indigenous-identified' to refer to the other group. This is better for both my students and for me.
Recently I met another Spanish teacher who happens to teach not too far from me in New York. We have preliminary plans to create a greater community between our schools and, hopefully, local Mexicans (especially the Zapotecs, the largest indigenous group in Oaxaca with diaspora around the globe). We have plans to learn about corn and the politics of corn in our respective classes, then meet together to make mole, share ideas for advocacy regarding, for example, legal representation in the correct language. Thanks to my experience in the Nobis World program, I now have a strong understanding and framework for taking on this collaborative project. And one piece of this project that I'm really excited about, is listening to the students! They come up with ideas all the time. They have so much empathy and can connect to others in a way that we forget to as adults, or just avoid regularly. Kids are friendly people generally and will treat others like friends.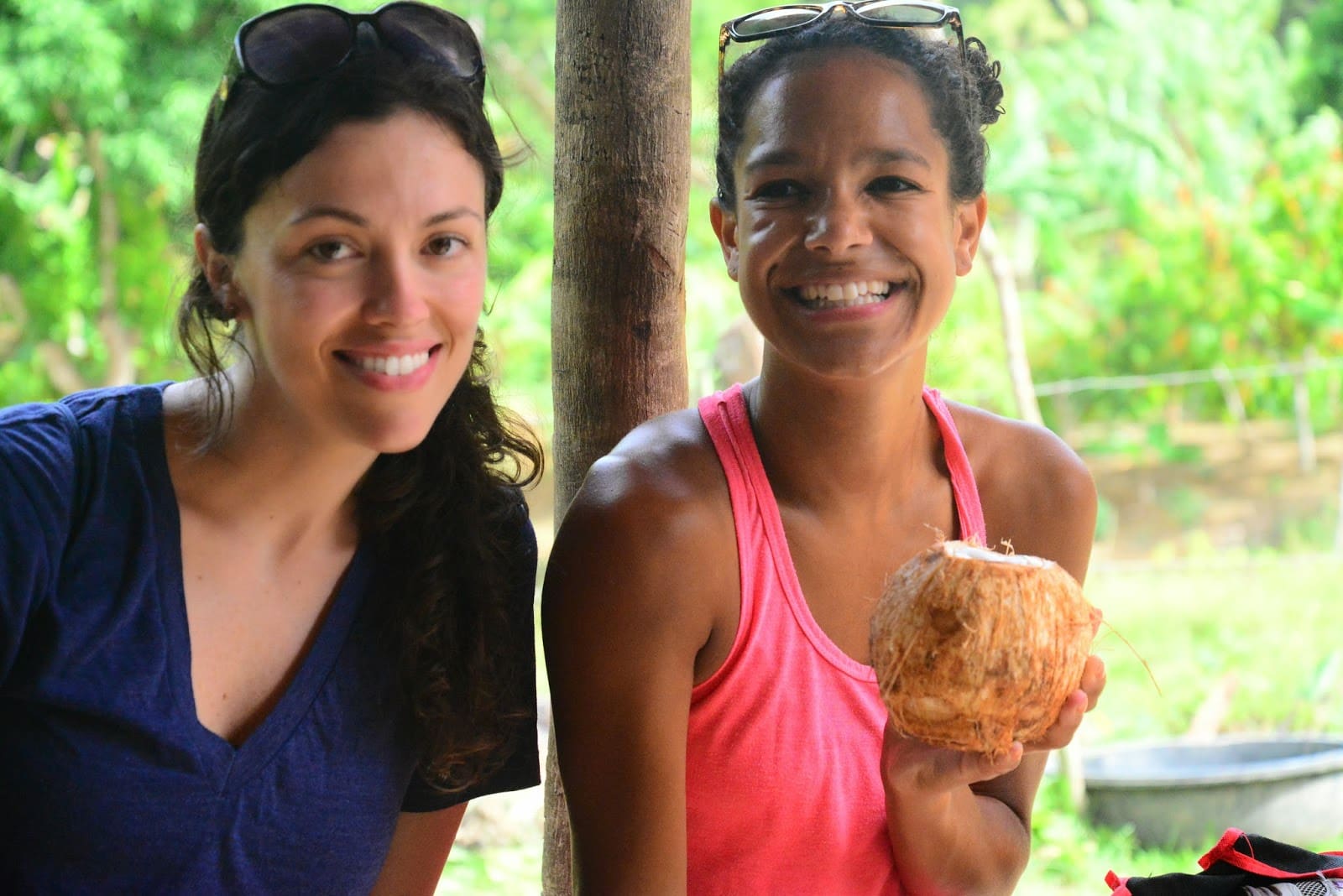 What other things do you want to share with teachers/administrators considering attending a Nobis World program?
The world is changing and so is our students' connection with the world. Teachers need to be supported in finding opportunities like Nobis World where they can make their classroom learning relevant to our global world. The unique feature of Nobis World program is that teachers get to participate in the model first hand and learn practical activities for taking it back into their classrooms. Traveling with a group of like-minded teachers creates connections that last forever. Now I have connections with people with the same interests and passions, and new depths of knowledge to pull from.