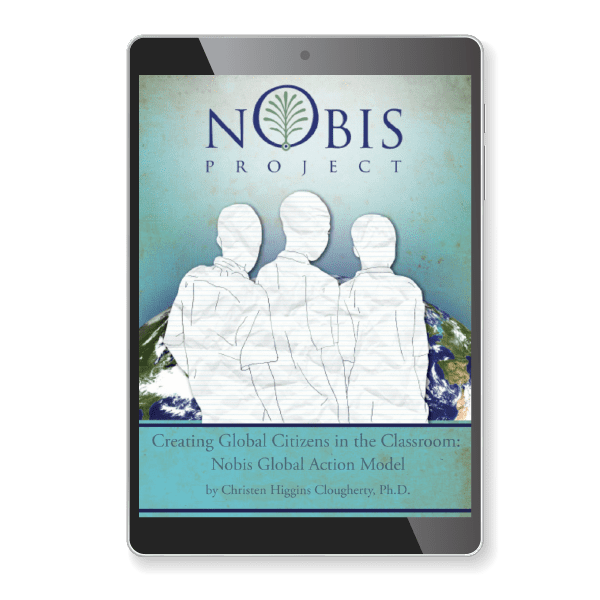 eBook: Creating Global Citizens In The Classroom
Written By: Christen Higgins Clougherty, Ph.D.
This ebook outlines the benefits and step-by-step strategies for implementing globally focused projects in your classroom. This model can also be used in your local community. This interdisciplinary model encourages inquiry and solutions-based learning among students. The goal of the program is to make students aware of our global interconnectedness and to foster respect of difference among cultures.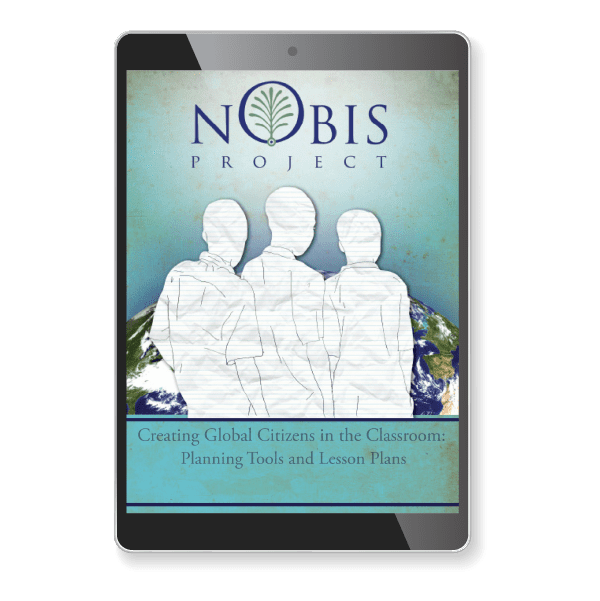 Global Education Planning Tools & Lesson Plans
Edited By: Christen Higgins Clougherty, Ph.D.
This workbook offers educators (from elementary to higher education) the tools to map out projects, activities to jump start projects, and sample lesson plans. Nobis Project will continually add more lesson examples, and we encourage YOU to share your success with us via email.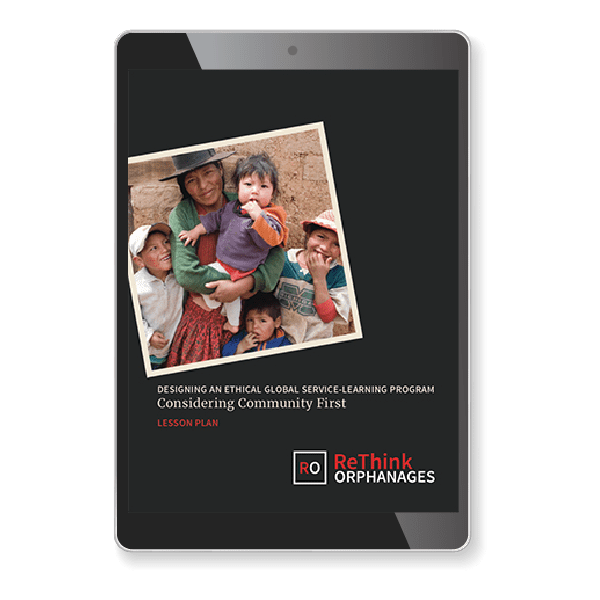 Designing An Ethical Global Service-Learning Program: Considering Community First
These lessons prepare students to engage with community partners prior to a global (or domestic) service-learning projects. Created in partnership with Rethinking Orphanages.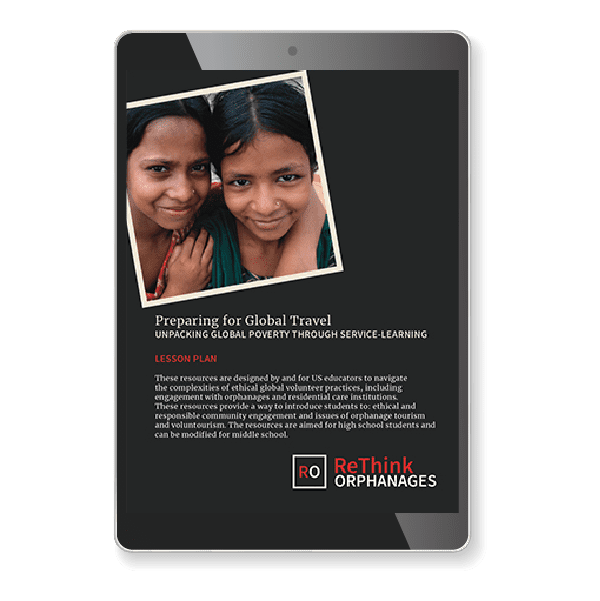 Preparing for Global Travel: Unpacking Global Poverty Through Service-Learning
These resources are designed to help educators to navigate the complexities of ethical global volunteer practices.  Created in partnership with Rethinking Orphanages. 
Students will help design a community-based memory project to collect stories and perspectives from community members related to a significant event, issue, or shared experience. Students will conduct background research, work to define the community, promote participation, curate memories, present, and reflect.
Students serve in the critical role of citizen historian by accessing and documenting personal perspectives on a local history or event.  During the process, students will learn about the role of storytelling in both self-expression and in preserving community knowledge, while seeking to gain personal perspective and experiences in a collective history or experience.
This document is a guide that can be used to support students in planning and facilitating a community forum. Students will identify a critical community topic or issue and conduct research for the forum. Students will work collaboratively to outline objectives, identify an effective format for the forum, and ensure that the meeting is inclusive and representative of a plurality of community members.
Remote oral history allows people to make personal, human connections when they most need them and helps to highlight the lives of community members in a way that reflects the current reality. This resources outlines one approach to use with your students.